SFB Mikroplastik Seminar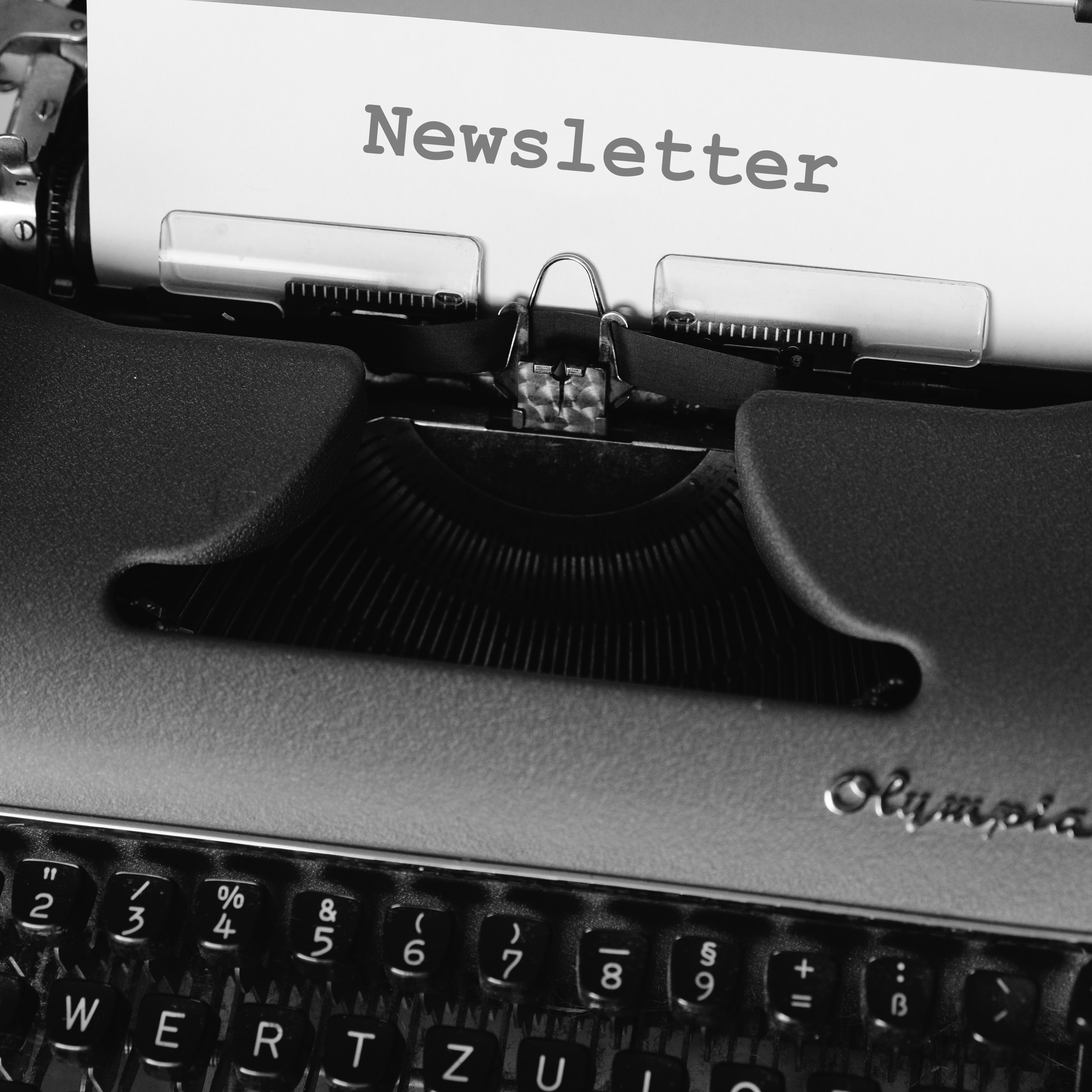 Newsletter
Sie möchten immer über die Seminarreihe des SFB 1357 Mikroplastik auf dem Laufenden bleiben? Dann registrieren Sie sich hier.
Über den Newsletter wird auch am Morgen der Veranstaltung der jeweils aktuelle Link für die Online-Teilnahme versendet.
---
Aktuelles Seminarprogramm

---
Monday, 5. Dezember 2022
16:15, ZOOM
Prof. Dr. Nelson Odume, Institute for Water Research at Rhodes University, South Africa

How should we consider the role of hydraulic habitats and traits in the study of the distribution and effects of microplastics in riverine systems?
The transport and distribution of microplastics in riverine systems at the reach-scale are mediated by hydraulic characteristics such as depth, flow velocity, surface roughness. These factors interact with MP characteristics such as density, size, polymer type to influence the sedimentation, advection, dispersion, diffusion, settling, re-mobilisation, adsorption, and aggregation of MPs. At the reach scale, pools, riffles, and runs are hydraulic habitats, reflecting a combination of substrate type, depth, and flow velocity. These hydraulic habitats may vary from shallow-fast flowing-, shallow-slow flowing-, to deep-fast flowing- and deep-slow flowing waters, so that MP in rivers tend to settle and potentially re-mobilise in the slow-flowing hydraulic habitats and are transported speedily in the fast-flowing hydraulic habitats. Thus, in relation to MP transport at the reach-scale, the slow flowing hydraulic habitats can be likened to "sink zones", whereas the fast-flowing hydraulic habitats, the "flush zone". Viewed this way, rivers are thus made up of patchy series of sink and flush zones for MPs.
Macroinvertebrates, through their trait are adapted to different hydraulic habitats, which may impose on them different levels of exposure to MPs in the sink and flush zones. Drawing on the habitat template concept, and principles of hydro-geomorphology, this talk shed light on the role of hydraulic habitats in the distribution and transport of MPs, and why it is important to consider this important dimension in the ecological study of MPs. This talk also provides insights into how traits may mediate organismal exposure to MPs at the reach scale.
Link to Homepage: Prof. Dr. Nelson Odum
Link: Poster
---
Montag, 12. Dezember 2022
16:15, ZOOM und Hörsaal: H18, NWII
Prof. Dr.-Ing. Hans-Josef Endres, Leiter Institut für Kunststoff- und Kreislauftechnik, Leibniz Universität Hannover

Closing the gap between laboratory and field tests to investigate the aquatic degradability of plastics
Der Vortrag beschäftigt sich mit der Frage wie zur Untersuchung der aquatischen Abbaubarkeit von Kunststoffen die Lücke zwischen Labortests und realen Umweltbedingungen geschlossen werden kann. In diesem Kontext werden die zugehörigen technischen Ansätze (z.B. "Wippschüttler", MikroCT) sowie erste Ergebnisse daraus dargestellt. Übergeordnetes Ziel ist ein verbessertes Verständnis der Zusammenhänge zwischen den Abbauvorgängen (Mechanismen, Kinetik, Halbwertszeit), den Umgebungsbedingungen (Sauerstoffverfügbarkeit, Temperatur, Salzgehalt, Lichteinstrahlung, Zeit) und den Material-parameter (Molekülaufbau, Mikrostruktur, spezifische Oberfläche) zur spezifisch Entwicklung aquatisch abbaubarer Biokunststoffe.
Link to Homepage: Prof. Dr.-Ing. Hans-Josef Endres
Link: Poster
---


Vergangene Seminartermine:
Montag, 16. May 2022
16:00, H33, AI und Zoom

Insights SFB 1357 Mikroplastik: Nachverfolgung des Mikroplastik-Transports auf der Bodenoberfläche und an der Wasser-Sediment Grenze


Die SFB 1357-Mitglieder Jan-Pascal Boos und Hannes Laermanns geben Einblicke in die aktuelle Mikroplastikforschung. Mikroplastik ist in der Umwelt allgegenwärtig. Da sich die Eigenschaften von Mikroplastikpartikeln erheblich von natürlichen Sedimenten unterscheiden können, ist wenig über die spezifischen Transportmechanismen bekannt, die für die Verteilung von anthropogenen Quellen zu natürlichen Senken verantwortlich sind. Wir stellen zwei Ansätze vor, um den Transport von unbelastetem und bioverschmutztem fluoreszierendem Mikroplastik in zwei verschiedenen Systemen zu verfolgen: An der Wasser-Sediment-Grenze in einer Versuchsrinne und während des Abflusses in einem Laboraufbau und mit Computersimulationen.

Link to Homepage: Hannes Laermanns
Link to Homepage: Jan-Pascal Boos
Link: Posterankündigung

Montag, 13. Juni 2022
16:00, Virtual ZOOM und H18, NWII

Prof. Dr. Bernd Nowack, Environmental Risk Assessment and Management Group, EMPA, ETH Zürich


Modeling the release of plastic and microplastic to the environment

There is still a lot of uncertainty about the quantity and main sources of plastic emissions to the environment. This presentation shows how a combined (dynamic) material flow and release modeling can be used to quantify the current and historic releases of macro- and microplastics to the environment. A polymer-specific approach is needed as large differences between the released amounts and the receiving compartments exists.

Link to Homepage: Bernd Nowack
Link: Posterankündigung

Montag, 04. April 2022
16:00, H33, AI und Zoom

Insights SFB 1357 Mikroplastik: Mikroplastik ist nicht Mikroplastik -
Wenn Partikeleigenschaften über die biologische Wirkung entscheiden

Die SFB 1357 Doktoranden Matthias Völkl und Simon Wieland geben Einblicke in die aktuelle Mikroplastikforschung. Warum ist Mikroplastik nicht gleich Mikroplastik? Wann gefährden eingeatmete Mikropartikel unsere Gesundheit? Was unterscheidet sie von anderen Partikeln? Zwei aktuelle Publikationen im Journal of Hazardous Materials widmen sich genau diesen beiden Fragen. Die beiden Doktoranden bieten exklusive Einblicke in die interdisziplinäre Forschung am SFB 1357 Mikroplastik.

---

Montag, 9. Mai 2022
16:00, H33, AI und Zoom

Dr.-Ing. Kryss Waldschläger, Assistant Professor for Fluid Mechanics at Hydrology and Quantitative Water Management Group, Wageningen University


Diverse microplastics and where to find them: Learning from natural sediment to tackle microplastic challenges

Although our knowledge of microplastics is rapidly increasing, we still have difficulties in describing these diverse particles and in understanding the basic transport processes of microplastics in the aquatic environment. However, research on natural sediments offers many approaches that can be applied or adapted to microplastics. This presentation will show what we can learn from natural sediments when it comes to particle and transport description and where we need to focus our efforts in the future.

Link to Homepage: Kryss Waldschläger
Link: Posterankündigung

Montag, 21. Februar 2022
16:00 Uhr, Virtual ZOOM und H33, AI

Prof. Dr. Silke Christiansen, Fraunhofer IKTS, Department: Korrelative Mikroskopie und Materialdaten

From macro- to nano-plastics - Scale bridging analytics with microscopies and spectroscopies in various matrices and preparative workflows

In her talk, Prof. Christiansen will specify the challenges of scale-bridging analytics, in particular when identifying individual, identical M/NPs in various analytical techniques is required to truly correlate various physical and chemical properties at particle level. She will moreover demonstrate the strengths of scale-bridging analytics and will introduce the nanoGPS technology as an enabler of this multi-modal analytics correlation at single particle level. Application examples from M/NPs in filters from mineral water as well as in tissue of marine animals and human derived cells will be shown.

Link to Homepage: Silke Christiansen
Link: Poster

Montag, 24.Januar 2022

Nanotechnology, Nanogeosciences, Nanoplastics: Similarities and Perspectives
Prof. Dr. Thilo Hofmann, Environmental Geosciences, Universität Wien

Hoffmann´s talk will address natural (NPs), engineered (ENPs) and microplastic (nano)particles (MPs) and specific aspects concerning the detection and prediction of nanoparticle fate. It will focus on new analytical concepts and "old" knowledge from nanogeoscience, which might be of importance for MPs research and the use of nanotechnology in the field of plant agriculture.

Link to Homepage: Thilo Hoffmann
Link: Poster

---

Montag, 13. Dezember 2021

Spectroscopic Detection of Microplastics
Prof. Dr. Martin Koch, Halbleiterphotonik, Philipps Universität Marburg

Several different spectroscopic methods exist to distinguish microplastics particles and natural materials typically found in the environment. We discuss the operation principles and the advantages and drawbacks of these different methods.

Link to Homepage: Martin Koch
Link: Posterankündigung

Montag, 15. November 2021

Assessing origin and fate of airborne (microplastic) particles via molecular-level composition analysis
Prof. Dr. Anke Nölscher, Atmosphärische Chemie, Universität Bayreuth

The chemical composition of airborne particles can aid to diagnose their origin, atmospheric age and impact on air quality, weather and climate. This seminar talk will highlight the potential of a molecular-level composition analysis for studying sources and impact of (microplastic) particles in the atmosphere

Link to Homepage: Anke Nölscher
Link: Posterankündigung

Montag, 08. November 2021

Microplastics interactions with biomolecules and daphnids
Prof. Dr. Iseult Lynch, Environmental Nanosciences, University of Birmingham

The talk will present some of our work on understanding the interactions of Microplastics with Daphnia magna, a key indicator species for pollution, including the importance of mode of dispersion, impacts of medium composition, and role of the acquired biomolecule corona in mediating ingestion and retention of microplastics and co-pollutants such as triclosan (a representative antibacterial found in handwashes) and diclofenac (an exemplar pharmaceutical).

Link to Homepage: Iseult Lynch
Link: Posterankündigung

Montag, 25.Oktober 2021

Possibilities to group micro- and nanoplastic particles:
Insights from the perspective of the BMBF project InnoMat.Life
PD Dr. Andrea Haase, Abteilung Chemikalien- und Produktsicherheit, Bundesinstitut für Risikobewertung (BfR)

Compared to grouping of conventional substances or nanomaterials, establishing grouping approaches for micro- and nanoscaled plastic particles (MNPs) is much more challenging. The description of the chemical composition is more complicated for polymers and these particles are inherently heterogenous in many key properties.

This talk will provide an overview on the experimental work conducted within the InnoMat.Life consortium (www.innomatlife.de) to challenge possible grouping criteria using a variety of selected MNPs including several types of polyethylene, polyamide, polyurethane, polymethyl methacrylate and a rubber material obtained from recycled truck tires. As potential grouping criteria we assessed, among others, surface reactivity and biological effects considering human and environmental model systems, transport of different environmental contaminants, sedimentation and flotation behavior as well as ageing and fragmentation rates.

Based on our current data first conclusions concerning suitable approaches and criteria for grouping of different MNPs are possible. Our work is important for developing approaches to assess risks for human health and the environment.

Link to Homepage: Chemicals and Product Safety, BfR
Link: Posterankündigung

Montag 4.Oktober 20021

Protein Engineering for Plastic Management
Prof. Dr. Ulrich Schwaneberg, Biotechnologie, RWTH Aachen

Plastics production reached ~370 million tons worldwide and our environment is massively contaminated with plastic waste. Microplastic contaminations alone are estimated to be in total 1.8-5.0 Mio tons with a yearly increase of 42 000 t (source European Chemical Agency; ECHA). Microplastic-particles can still be found in daily-used products such as cosmetics, cleaning/laundry products, and fertilizers. Based on bioaccumulation studies of Microplastic-particles the ECHA recommends wide-ranging restrictions on Microplastic in products to ensure human and environmental health. This 'ban on microplastic' is expected to be adopted into EU legislation till 2022, however, so far no 'holy grail' analytics has been developed to enable material-specific quantification of Microplastic-particles in high-throughput. In the presentation I will outline the advancement that we have achieved in designing by material-specific binding through protein engineering methodologies and their application in microplastic quantification and degradation.

Link zur Homepage: Ulrich Schwaneberg
Link: Posterankündigung

27-29.Juli 2021
Hotel The Monarch, Bad Gögging


SFB 1357 Klausurtagung, Interne SFB Veranstaltung

Montag, 19.Juli 2021
17:00 Uhr, Virtual Seminar (ZOOM)

Assessment of health risks of high aspect ratio materials: New techniques for material control and testing
Dr. Dirk Broßell, Partikelförmige Gefahrstoffe, BAuA, Dortmund

Dust of high aspect ratio materials (HARM) can be hazardous to human health when inhaled. The classical fibre pathogenicity paradigm (FPP) predicts a carcinogenic potential in humans for inhalable biodurable fibres. Innovative testing methods and the availability of materials with narrow diameter distributions like carbon nanotubes and synthetic polymer fibres will and have already contribute(d) to a better understanding of the underlying pathomechanical cell effects that motivate a revision and extension of the FPP. Apart from implementing appropiate safety measures for workers, risk prediction enables the identification of parameters for designing and manufacturing safer HARM.

Link to Homepage: Fachgruppe 4.5 Partikelförmige Gefahrstoffe und Innovative Materialien

Montag, 28. Juni 2021
17:00 Uhr, Virtual Seminar (ZOOM)

Modelling microplastic input into agricultural soils – first results and a perspective
Dr. Elke Brandes, Institut für Ländliche Räume, Thünen-Insitut, Braunschweig

In both science and society, agriculture has been featuring prominently as an emitter of microplastics into soils, but its relevance compared with other sources (industry, littering, etc.) remains largely unknown. The talk will include some spatially explicit modelling results of MP emission distributions from the BMBF funded projects PLAWES and MicroCatch_Balt, and discuss these in context with the whole transport pathway chain from terrestrial to marine environments. It will also highlight the importance of multi-scale modelling approaches towards a holistic understanding as a basis for political decision-making.

Posterankündigung: SFB 1357 Seminar Dr. Elke Brandes
Link zur Homepage: Elke Brandes

Montag,14.Juni 2021
17:00 Uhr, Virtual Seminar (ZOOM)

Nano- and Microplastics, Oil or Toxins – how Smart Rust can clean up our water
Prof. Dr. Marcus Halik, Organic Materials & Devices, Friedrich Alexander Universität Erlangen - Nürnberg

Chemically surface-functionalized SuperParamagnetic Iron Oxide Nanoparticles (SPIONs) – or smart rust – serve excellent vehicles to attract water contaminants and to allow a simple magnetic remediation of such loaded SPIONs. The surfaces of SPIONs matters in order to achieve magnetic responsive sorbents to collect efficiently different brands of nano/microplastics, different liquid hydrocarbons (oil) or special contaminants (PCBs, glyphosate). An overview of recent developments will be presented.

Posterankündiung: SFB 1357 Seminar Prof. Marcus Halik
Link zur Homepage: Marcus Halik

Montag, 24. Februar 2020
17:00 Uhr, NWIII, H36

Synthesis of functionalized, monodisperse microparticles from different plastic materials
Dr. habil Lars Dähne, Surflay Nanotec GmbH, Berlin

Link zu Homepage: Surflay

Öffentliches Seminar - Alle Interessierten sind herzlich eingeladen!

Montag, 03. Februar 2020
17:00 Uhr, NWIII, H36

Microplastic in terrestrial ecosystems
Prof. Dr. Matthias Rillig, Plant Ecology, Freie Universität Berlin

Microplastic effects have only relatively recently become a concern in terrestrial ecosystems, with research having initially focused on aquatic systems. In this talk I discuss the role of microplastic as a global change factor affecting soils and plants.

Link zu Homepage: Prof. Rillig
Ankündigung: Poster

Öffentliches Seminar - Alle Interessierten sind herzlich eingeladen!

Montag, 27. Januar 2020
17:00 Uhr, NWIII, H36

Wissenschaftskommunikation: Nachhaltigkeit und Mikroplastik
Prof. Dr. Marco Beeken, Didaktik der Chemie, Universität Osnabrück

Die Themen Umweltschutz und Nachhaltigkeit werden im Moment intensiv in der Gesellschaft, den Medien, der Wissenschaft und der Politik diskutiert. Auch wenn das allgemeine Interesse groß ist stellt man fest das viele Bürger, Journalisten und Politiker oft weniger gut informiert sind, wenn es um Details geht.
Eine wichtige Rolle in der Informationsweitergabe an die Gesellschaft, Medien und Politik spielt die Wissenschaftskommunikation. In diesem Vortrag werden theoretische Grundlagen der Wissenschaftskommunikation am Beispiel von Mikroplastik präsentiert, spezifische Veranstaltungsformate und deren Ergebnisse (Wirkung) vorgestellt.

Link zu Homepage: Prof. Beeken
Ankündigung: Poster

Öffentliches Seminar - Alle Interessierten sind herzlich eingeladen!

Mittwoch, 18. Dezember 2019
16:15 Uhr, NWI, H11

Towards non-persistent polyethylene-like materials by polymerization catalysis methods
Prof. Dr. Stefan Mecking, Chemische Materialwissenschaften, Universität Konstanz

Polyethylene is the most important plastic with excellent materials properties due to its crystallinity, yet it is persistent in a natural environment. We pursue approaches to endow polyethylene-like materials with a non-persistent nature by introducing low densities of functional groups as break points in the chain. Key are polymerization catalysis methods that are compatible with such functional groups. These also provide access to unique polymer micro- and nanoparticles for studies of the fate of microplastics in the environment.

Link zu Homepage: Prof. Mecking

Ankündigung: Poster

Öffentliches Seminar - Alle Interessierten sind herzlich eingeladen!

Mittwoch, 11. Dezember 2019
16:15 Uhr, NWI, H11

Prof. Dr. Eva Lehndorff, Bodenökologie, Universität Bayreuth
Prof. Dr. Tillmann Lüders, Ökologische Mikrobiologie, Universität Bayreuth

SFB-internes Seminar für Teilprojektleitende und Promovierende.

Mittwoch, 04. Dezember 2019, 16:15 Uhr, NWI, H11

Polymers in the underground: on the biodegradation of synthetic polyesters in soils
Dr. Michael Sander, Department of Environmental Systems Science, ETH Zürich

"Biodegradable plastics have been heavily used in agricultural applications for years, while the biodegradation of these materials in soils remained poorly understood on a fundamental level. This contribution will present highlights on our past and ongoing work on the key steps involved in polyester biodegradation in soils: microbial polymer surface colonisation, polyester hydrolysis by extracellular microbial esterases, and the microbial utilisation of polyester hydrolysis products. The talk will also summarise remaining knowledge gaps on polyester biodegradation in soils and present some ideas of how these can be addressed."

Link zu Homepage: Dr. Sander

Ankündigung: Poster

Öffentliches Seminar - Alle Interessierten sind herzlich eingeladen!

Mittwoch, 27. November 2019
16:15 Uhr, NWI, H11

Microbial Degradation of Plastics: Searching the Needle in the Haystack
Prof. Dr. Wolfgang Streit, Mikrobiologie und Biotechnologie, Universität Hamburg

"Bacteria as plastic waste disposal? Will microorganisms be able to eat microplastics in the future and thus remove them from the environment? What is behind the microorganisms, what effect they have and what opportunities there are for the reduction of nano- and microplastics will be explained here. Further I will address our latest attempts to identify plastic-degrading enzymes and bacteria by mining global metagenomes."

Link zu Homepage: Prof. Streit

Ankündigung: Poster

Öffentliches Seminar - Alle Interessierten sind herzlich eingeladen!

Mittwoch, 06. Februar 2019

Microplastic, polyethylene biodegradation and the role of copper-binding enzymes (laccase)
Prof. Dr. Ariel Kushmaro, Ben Gurion University, Beer Sheva, Israel