Team > Dr. Magdalena Mair
zurück zur Übersicht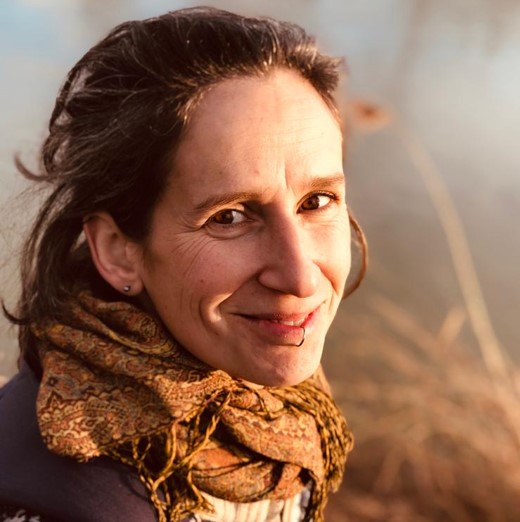 Dr. Magdalena Mair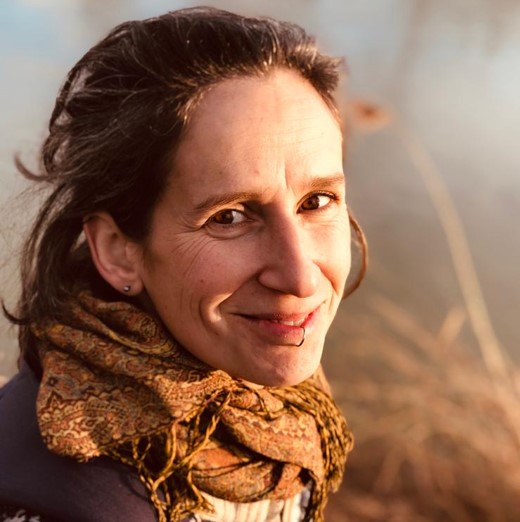 Teilprojekt S01

---
Prediction of toxic effects and hazard assessment of micro- and nanoplastics

Statistics in ecotoxicology and environmental risk assessment
Predicting toxicity across species and substances
Data aggregation & meta-analyses
High-throughput effect assessment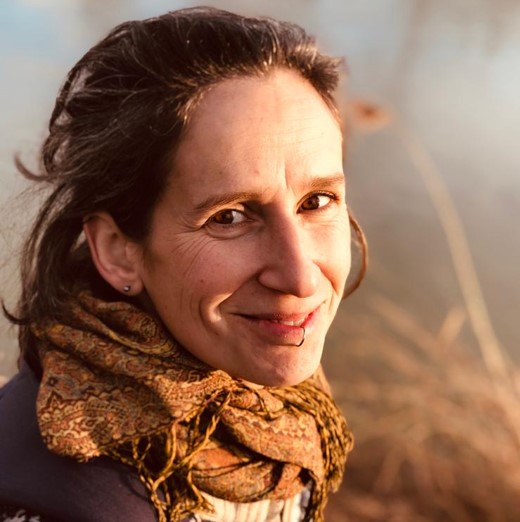 Teilprojekt S01

---
Publikationen
2023
Roell, Marc-Sven; Ott, Mark-Christoph; Mair, Magdalena; Pamminger, Tobias
Missing genomic resources for the next generation of environmental risk assessment
bioRxiv, 2023
doi:10.1101/2023.10.11.561851 ...

2023
Gould, Elliot; Fraser, Hannah S.; Parker, Timothy H.; Nakagawa, Shinichi; Griffith, Simon C.; Vesk, Peter A.; Fidler, Fiona; Hamilton, Daniel G.; Abbey-Lee, Robin N.; Abbott, Jessica K.; Aguirre, Luis A.; Alcaraz, Carles; Aloni, Irith; Altschul, Drew; Arekar, Kunal; Atkins, Jeff W.; Atkinson, Joe; Baker, Chris; Barrett, Meghan; Bell, Kristian; Bello, Suleiman Kehinde; Beltrán, Iván; Berauer, Bernd J.; Bertram, Michael Grant; Billman, Peter D.; Blake, Charlie K.; Blake, Shannon; Bliard, Louis; Bonisoli-Alquati, Andrea; Bonnet, Timothée; Bordes, Camille Nina Marion; Bose, Aneesh P. H.; Botterill-James, Thomas; Boyd, Melissa Anna; Boyle, Sarah A.; Bradfer-Lawrence, Tom; Bradham, Jennifer; Brand, Jack A.; Brengdahl, Martin I.; Bulla, Martin; Bussière, Luc; Camerlenghi, Ettore; Campbell, Sara E.; Campos, Leonardo L. F.; Caravaggi, Anthony; Cardoso, Pedro; Carroll, Charles J. W.; Catanach, Therese A.; Chen, Xuan; Chik, Heung Ying Janet; Choy, Emily Sarah; Christie, Alec Philip; Chuang, Angela; Chunco, Amanda J.; Clark, Bethany L.; Contina, Andrea; Covernton, Garth A.; Cox, Murray P. Cox; Cressman, Kimberly A.; Crouch, Connor Davidson; D'Amelio, Pietro B.; de Sousa, Alexandra Allison; Döbert, Timm Fabian; Dobler, Ralph; Dobson, Adam J.; Doherty, Tim S.; Drobniak, Szymon M.; Duffy, Alexandra Grace; Duncan, Alison B.; Dunn, Robert P.; Dunning, Jamie; Dutta, Trishna; Eberhart-Hertel, Luke; Elmore, Jared Alan; Elsherif, Mahmoud Medhat; English, Holly M.; Ensminger, David C.; Ernst, Ulrich Rainer; Ferguson, Stephen M.; Fernández-Juricic, Esteban; Ferreira-Arruda, Thalita; Fieberg, John; Finch, Elizabeth A.; Fiorenza, Evan A.; Fisher, David N.; Fontaine, Amélie; Forstmeier, Wolfgang; Fourcade, Yoan; Frank, Graham S.; Freund, Cathryn A.; Fuentes-Lillo, Eduardo; Gandy, Sara L.; Gannon, Dustin G.; García-Cervigón, Ana I.; Garretson, Alexis C.; Ge, Xuezhen; Geary, William L.; Géron, Charly; Gilles, Marc; Girndt, Antje; Gliksman, Daniel; Goldspiel, Harrison B.; Gomes, Dylan G. E.; Good, Megan Kate; Goslee, Sarah C.; Gosnell, J. Stephen; Grames, Eliza M.; Gratton, Paolo; Grebe, Nicholas M.; Greenler, Skye M.; Griffioen, Maaike; Griffith, Daniel M.; Griffith, Frances J.; Grossman, Jake J.; Güncan, Ali; Haesen, Stef; Hagan, James G.; Hager, Heather A.; Harrison, Natasha Dean; Hasnain, Sarah Syedia; Havird, Justin Chase; Heaton, Andrew; Herrera-Chaustre, María Laura; Howard, Tanner J.; Hsu, Bin-Yan; Iannarilli, Fabiola; Iranzo, Esperanza C.; Iverson, Erik N. K.; Jimoh, Saheed Olaide; Johnson, Douglas H.; Johnsson, Martin; Jorna, Jesse; Jucker, Tommaso; Jung, Martin; Kačergytė, Ineta; Kaltz, Oliver; Ke, Alison; Kelly, Clint D.; Keogan, Katharine; Keppeler, Friedrich Wolfgang; Killion, Alexander K.; Kim, Dongmin; Kochan, David P.; Korsten, Peter; Kothari, Shan; Kuppler, Jonas; Kusch, Jillian M.; Lagisz, Malgorzata; Lalla, Kristen Marianne; Larkin, Daniel J.; Larson, Courtney L.; Lauck, Katherine S.; Lauterbur, M. Elise; Law, Alan; Léandri-Breton, Don-Jean; Lembrechts, Jonas; L'Herpiniere, Kiara; Lievens, Eva J. P.; de Lima, Daniela Oliveira; Lindsay, Shane; Luquet, Martin; Macphie, Kirsty H.; Mair, Magdalena; Malm, Lisa E.; Mammola, Stefano; Mandeville, Caitlin P.; Manhart, Michael; Manrique-Garzon, Laura Milena; Mäntylä, Elina; Marchand, Philippe; Marshall, Benjamin Michael; Martin, Charles A.; Martin, Dominic Andreas; Martin, Jake Mitchell; Martinig, April Robin; McCallum, Erin S.; McCauley, Mark; McNew, Sabrina M.; Meiners, Scott J.; Merkling, Thomas; Michelangeli, Marcus; Moiron, Maria; Moreira, Bruno; Mortensen, Jennifer; Mos, Benjamin; Muraina, Taofeek Olatunbosun; Murphy, Penelope Wrenn; Nelli, Luca; Niemelä, Petri; Nightingale, Josh; Nilsonne, Gustav; Nolazco, Sergio; Nooten, Sabine S.; Novotny, Jessie Lanterman; Olin, Agnes Birgitta; Organ, Chris L.; Ostevik, Kate L.; Palacio, Facundo Xavier; Paquet, Matthieu; Parker, Darren James; Pascall, David J.; Pasquarella, Valerie J.; Paterson, John Harold; Payo-Payo, Ana; Pedersen, Karen Marie; Perez, Grégoire; Perry, Kayla I.; Pottier, Patrice; Proulx, Michael J.; Proulx, Raphaël; Pruett, Jessica L.; Ramananjato, Veronarindra; Randimbiarison, Finaritra Tolotra; Razafindratsima, Onja H.; Rennison, Diana J.; Riva, Federico; Riyahi, Sepand; Roast, Michael James; Rocha, Felipe Pereira; Roche, Dominique G.; Román-Palacios, Cristian; Rosenberg, Michael S.; Ross, Jessica; Rowland, Freya E.; Rugemalila, Deusdedith; Russell, Avery L.; Ruuskanen, Suvi; Saccone, Patrick; Sadeh, Asaf; Salazar, Stephen M.; Sales, Kris; Salmón, Pablo; Sanchez-Tojar, Alfredo; Santos, Leticia Pereira; Santostefano, Francesca; Schilling, Hayden T.; Schmidt, Marcus; Schmoll, Tim; Schneider, Adam C.; Schrock, Allie E.; Schroeder, Julia; Schtickzelle, Nicolas; Schultz, Nick L.; Scott, Drew A.; Shapiro, Julie Teresa; Sharma, Nitika; Shearer, Caroline L.; Simón, Diego; Sitvarin, Michael I.; Skupien, Fabrício Luiz; Slinn, Heather Lea; Smith, Grania Polly; Smith, Jeremy A.; Sollmann, Rahel; Whitney, Kaitlin Stack; Still, Shannon Michael; Stuber, Erica F.; Sutton, Guy F.; Swallow, Ben; Taff, Conor Claverie; Takola, Elina; Tanentzap, Andrew J.; Tarjuelo, Rocío; Telford, Richard J.; Thawley, Christopher J.; Thierry, Hugo; Thomson, Jacqueline; Tidau, Svenja; Tompkins, Emily M.; Tortorelli, Claire Marie; Trlica, Andrew; Turnell, Biz R.; Urban, Lara; Van de Vondel, Stijn; van der Wal, Jessica Eva Megan; Van Eeckhoven, Jens; van Oordt, Francis; Vanderwel, K. Michelle; Vanderwel, Mark C.; Vanderwolf, Karen J.; Vergara-Florez, Diana Carolina; Verrelli, Brian C.; Vieira, Marcus Vinícius; Villamil, Nora; Vitali, Valerio; Vollering, Julien; Walker, Xanthe J.; Walter, Jonathan A.; Waryszak, Pawel; Weaver, Ryan J.; Wedegärtner, Ronja E. M.; Weller, Daniel L.; Whelan, Shannon; White, Rachel; Wolfson, David William; Wood, Andrew; Yanco, Scott W.; Yen, Jian D. L.; Youngflesh, Casey; Zilio, Giacomo; Zimmer, Cédric; Zimmerman, Gregory Mark; Zitomer, Rachel A.
Same data, different analysts : variation in effect sizes due to analytical decisions in ecolog ...
EcoEvoRxiv, 2023
https://ecoevorxiv.org/repository/view/6000/

2023
Popovic, Gordana; Mason, Tanya J.; Marques, Tiago A.; Potts, Joanne; Drobniak, Szymon M.; Joo, Rocío; Altwegg, Res; Burns, Carolyn C. I.; McCarthy, Michael A.; Johnston, Alison; Nakagawa, Shinichi; McMillan, Louise; Devarajan, Kadambari; Taggart, Patrick I.; Wunderlich, Alison C.; Mair, Magdalena; Martínez-Lanfranco, Juan Andrés; Lagisz, Malgorzata; Pottier, Patrice P.
Four principles for improved statistical ecology
arXiv, 2023
doi:10.48550/ARXIV.2302.01528 ...

Brehm, Julian; Ritschar, Sven; Laforsch, Christian; Mair, Magdalena
The complexity of micro- and nanoplastic research in the genus Daphnia : A systematic review of ...
In: Journal of Hazardous Materials Bd. 458 (2023)
doi:10.1016/j.jhazmat.2023.131839 ...

2022
Holzinger, Anja; Mair, Magdalena; Lücker, Darleen; Seidenath, Dimitri; Opel, Thorsten; Langhof, Nico; Otti, Oliver; Feldhaar, Heike
Comparison of fitness effects in the earthworm Eisenia fetida after exposure to single or multi ...
In: Science of the Total Environment Bd. 838, Part 3 (2022)
doi:10.1016/j.scitotenv.2022.156387 ...

2021
Grosch, Melanie; Brunner, Katrin; Ilyaskin, Alexandr V.; Schober, Michael; Staudner, Tobias; Schmied, Denise; Stumpp, Tina; Schmidt, Kerstin N.; Madej, M. Gregor; Pessoa, Thaissa D.; Othmen, Helga; Kubitza, Marion; Osten, Larissa; de Vries, Uwe; Mair, Magdalena; Somlo, Stefan; Moser, Markus; Kunzelmann, Karl; Ziegler, Christine; Haerteis, Silke; Korbmacher, Christoph; Witzgall, Ralph
A polycystin-2 protein with modified channel properties leads to an increased diameter of renal ...
In: Journal of Cell Science Bd. 134 (2021) Heft 16
doi:10.1242/jcs.259013 ...

2020
Mair, Magdalena; Kattwinkel, Mira; Jakoby, Oliver; Hartig, Florian
The Minimum Detectable Difference (MDD) Concept for Establishing Trust in Nonsignificant Result ...
In: Environmental Toxicology and Chemistry Bd. 39 (2020) Heft 11. - S. 2109-2123
doi:10.1002/etc.4847 ...

2019
Mair, Magdalena; Ruther, Joachim
Chemical ecology of the parasitoid wasp genus Nasonia (Hymenoptera, Pteromalidae)
In: Frontiers in Ecology and Evolution Bd. 7 (2019)
doi:10.3389/fevo.2019.00184 ...

2018
Lenschow, Maria; Cordel, Michael; Pokorny, Tamara; Mair, Magdalena; Hofferberth, John; Ruther, Joachim
The post-mating switch in the pheromone response of Nasonia females is mediated by dopamine and ...
In: Frontiers in Behavioral Neuroscience Bd. 12 (2018)
doi:10.3389/fnbeh.2018.00014 ...

Mair, Magdalena; Seifert, Nicole; Ruther, Joachim
Previous Interspecific Courtship Impairs Female Receptivity to Conspecifics in the Parasitoid W ...
In: Insects Bd. 9 (2018) Heft 3
doi:10.3390/insects9030112 ...

Mair, Magdalena; Ruther, Joachim
Territoriality and behavioural strategies at the natal host patch differ in two microsympatric ...
In: Animal Behaviour Bd. 143 (2018) . - S. 113-129
doi:10.1016/j.anbehav.2018.07.015 ...

2017
Mair, Magdalena; Kmezic, Violeta; Huber, Stephanie; Pannebakker, Bart A.; Ruther, Joachim
The chemical basis of mate recognition in two parasitoid wasp species of the genus nasonia
In: Entomologia Experimentalis et Applicata Bd. 164 (2017) Heft 1. - S. 1-15
doi:10.1111/eea.12589 ...

2014
von Beeren, Christoph; Mair, Magdalena; Witte, Volker
Discovery of a second mushroom harvesting ant (Hymenoptera: Formicidae) in Malayan tropical rai ...
In: Myrmecological News Bd. 20 (2014) . - S. 37-42

2009
Morrison III, W. R.; Lohr, J. L.; Duchen, P.; Wilches, R.; Trujillo, D.; Mair, Magdalena; Renner, S. S.
The impact of taxonomic change on conservation: does it kill, can it save, or is it just irrele ...
In: Biological Conservation Bd. 142 (2009) Heft 12. - S. 3201-3206
doi:10.1016/j.biocon.2009.07.019 ...